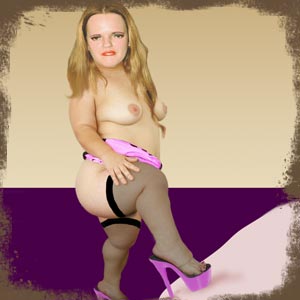 DOMINATION DWARF PHONESEX
Ever wanted to be
dominated
by a filthy little
dwarf?
She Resents your stature and is ready to take it all out on you! Lay down and tremble as she struts around you in her sexy high heels and fashioned stockings deciding on how to use her newly acquired
slave.
Will she
squat
on your face forcing you to pleasure her with your tongue? Maybe she will get her
strap on
out and treat you like the sissy boy you are! If you're a good boy she may treat you with a fuck but you will need to earn it by
obeying
her every
command!
All suggestions are welcome and she will do her best to meet your needs and fulfill any of your Domination Desires!
0909 860 1593